KNOW HOW - TIPS
Here You can find some KNOW – HOW tips and tricks – a compilation of answers to the most frequently asked questions regarding book production and preparation of PDF files for the press.
RECOMMENDATION ON FILES PRE-PRINT PREPARATION
Print files are to be submitted in PDF format (we also accept files in other formats). The files can be: sent via e-mail, free services to send big or small files like www.wetransfer.com, www.mailbigfile.com and etc.
Requirements for PDF files:
It is recommended to submit the PDF files in PDF/X-3 version.
It is mandatory to indicate the TrimBox and BleedBox markings on every page of the PDF file.
It is required to leave bleeds from 3 to 5 mm
Spot UV varnish forms, foil stamping and die-cutting paste-ups are to be submitted in separate vectorial files inAdobe Acrobat (*.pdf) format. And should contain only 100% Black.
If you wish to print on a coated paper, do not exceed the maximum dot amount of 330% (for non-coated paper – 280%).
Offset printing publications must have no objects of RGB, LAB and MultiChannel colour gamut left. They all must be converted to CMYK or Grayscale colour gamuts or / and pantone colours (Pantone system color codes are necessary).
Digital printing can contain objects of almost any kind of colour gamut.
All fonts used in the paste-up must be embedded into the PDF file.
The paste-up must not contain lines thinner than 0.02 mm (hairlines)
We recommend using raster objects of 350 dpi resolution in the publication paste-up. In any case, the resolution of raster objects must not be less than 150 dpi.
Raster or vector object containing 2 % (or less) raster in one channel has very high possibility that in printing process it will disappear.
For more information please contact: info@printinbaltic.lt
THE ART OF CHOOSING THE RIGHT PAPER FOR THE BOOK
Choosing the right paper for your printed media can be tricky. Paper tells about the function of the product, it's feeling and quality.
Therefore it's a crucial part of the overall experience of your final product. Best of all is to start thinking about the choice of paper even before you start your work on the computer.
To choose between the function and quality of a paper isn't easy. Sometimes you'll find a paper that you really want to work with, but in the end you realize that if you choose it, the production cost will go up significantly. So choosing a paper that is cheap, but still good for your product, can be tricky.
It's therefore recommended that in the beginning of your project, you take your time and think though a few issues:
What is your final product?
How long would you like the durability of the product to last?
What feeling do you want your product to give the receiver? Should it be fancy? Cheap? Solid? Traditional?
What kind of material will the product be handling?
The decision to use either coated or uncoated paper is probably the one choice that will affect the overall feeling of your product the most. Here are some tips, which will help you to pick the right paper:
Semi-matt, silk, and gloss (except matt coated papers) are usually best for printing photographs and other kinds of art. Why is that? Because of the paper quality the ink doesn't get absorbed by the paper fibers but stays at the top. This gives brighter colors and the paper a somewhat glossy finish.
The uncoated paper, which has a rough, natural feel to it, is preferred before coated paper for productions that include lots of text.
Glossy coated paper reflects light more than uncoated paper does. This can sometimes make it harder to read longer texts.
As for the thickness – in general, the more a sheet of paper weights, the thicker and/or stiffer it is.
A paper's opacity describes the amount of light which is transmitted through it. This determines how much printing will be seen through the reverse side of a sheet.
The brightness of a paper can affect readability, the perception of ink color and the contrast between light and dark hues.
Some last things to consider:
Acid-free papers are not as yellowing as other papers;
Uncoated papers aren't always cheaper than coated;
Colored papers are usually more expensive than white;
The post processing can affect which paper you'll be able to use.
One last tip is to always check with professional. Ask them what paper they recommend and what they have in stock at the moment. This can help you out getting away with a better result and a much cheaper project cost. And if you have any doubts, you can always ask to make a dummy, it will make you to feel safely.
Feel free to come with questions: info@allprinted.lt
CHOOSING THE RIGHT BINDING TYPE
HOW TO PICK THE RIGHT PRINT FINISHING. Part I.
Below you can find the basic information about some of the print finishing options. In the first part of print finishing I will introduce: lamination, UV varnishing and silk screen/screen printing.
Gloss laminate: original and still the ultimate high impact finish that brings vibrancy to colours and monochrome alike. Great at capturing your audience's attention from the outset.
Below you can see the image, in which you'll the same picture laminate with matt and gloss lamination.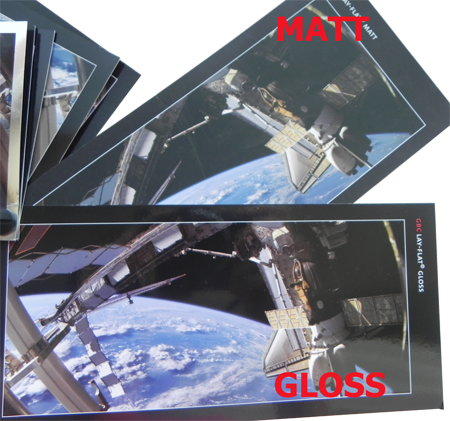 Matt laminate: Rich, smooth and the simplest way to add depth and quality to your print. This finish is often  used in conjunction with Spot UV to create a lasting impression. (Note that this type of lamination has influence to Magenta).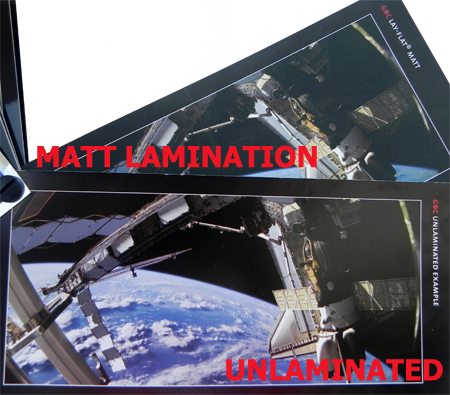 Textured lamination: Textured lamination offers an interesting alternative to more traditional grained and textured paper stocks. Applying a texture at the finishing stage immediately enhances both the appearance and the feel of the product.  These embossed films provide excellent durability and scratch resistance, while at the same time providing a subtle depth to your print. Most popular type: linen.
Soft touch lamination: is a laminated finish that creates a luxurious, high quality feel to the surface of any printed material.  Being a clear film that has the appearance of a dull rich Matt finish.
UV Varnishing: Varnishing is one of the best methods available to greatly enhance the appearance of a printed sheet and after applying a UV varnish you can instantly see the difference. The vibrancy of any underlying colour will have dramatically increased, creating a great first impression. So whether it is an overall coating or a spot effect that (best match You can get Matt laminate + UV spot varnish) you are looking for make sure that you incorporate it into your print and get the most from this visually stunning technology.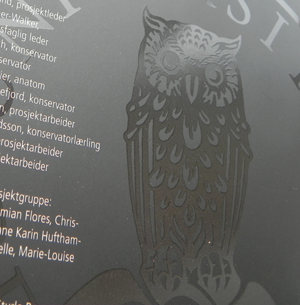 Silk screen / screen printing: A decorative process that uses a printed image on a finely woven screen. This method is a process which is used to create prints on a wide variety of materials, for sample book covers. You can use screen printing on various surfaces having different textures, shades, film-coated or metallized. Compared with other methods, screen printing press is producing a very thick coat of paint, from 10 to 500 microns (repeated Paint Application), so we can get impressive relief. Additional printing effects can be obtained by using special chemical and physical properties of the paint with a sparkling, glowing in the dark, thermo-active, with themselves of various metals, plastics, silicones and others.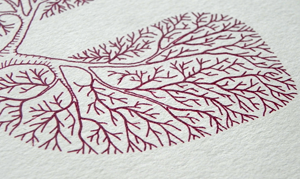 The thinnest line for silk screen and spot UV is 0,2 mm
HOW TO PICK THE RIGHT PRINT FINISHING. Part II.
Embossing. This process raises an image above the natural stock level and can really help to get a message across. Often has the effect of drawing the reader's eye to a particular point or helping to just simply push out your message.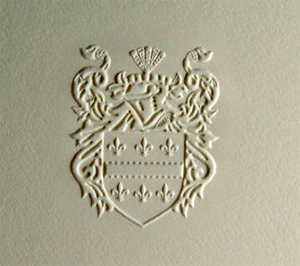 Debossing.  It creates a depressed impression on stock – pushes the image below the level of the paper,  the material is impressed down. This technique is often used as a subtle effect that once again naturally draws the eye to a specific image or lettering without being over stated.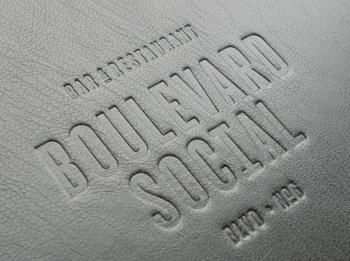 Foil blocking. One of finishing's most enduring and popular enhancements, foil blocking can create a glamour, sophistication, and up-market effect all on its own. Foiling is the ultimate decorative finish that can be achieved, never failing to create an instant customer reaction.
Most popular foils types:
Metallic - Bright and brilliant often used on the front cover;

Matt - A more subtle flavour of foil;

Holographic - Add a touch of extra excitement to a foil finish;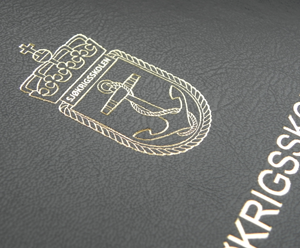 Glitter spot varnish. It is a gloss UV varnish containing metallised polyester flakes that catch the light and create a glitter sheen to selected areas of the print image. Great for use on children's books.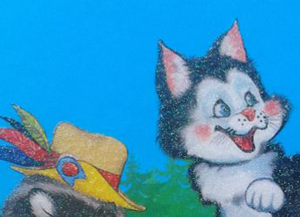 Shrink wrapping a finished product is often the best and most professional way to supply a finished product. You can pack individual item or a multi pack of products.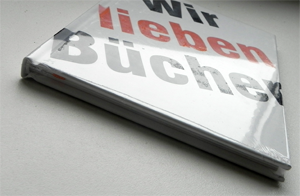 HOW TO MAKE YOUR BOOK MEMORABLE. MATERIALS FOR HARDCOVERS
Below You will find the most popular material for hardcovers/case bound books:
GELTEX - is a family of cellulose materials especially designed for covering many kinds of items. Geltex is a high performance material, with excellent scratch and stain resistance when in contact with other surfaces. Its resistance to abrasion sets Geltex apart from any product of its kind, and its outstanding anti-fingerprint treatment is one of its most valued features.
This covering material is pulp-coloured, produced embossed or plain with a cellulose base, in different weights. The grammage of material is 115 g/m² .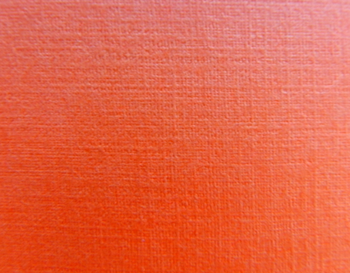 SAVANNA OFFSET - is a textile covermaterial, in various qualities which each have their own special characteristics and applications.  Because of the linen's natural look, Balatex provides that extra accent whenever 'environmental awareness' is the desired effect, whether it involves books, photo albums, menus, diaries, binders, luxury packaging and so on.
With this material, even conventional printing methods – so not only UV printing – will result in an absolutely sharp print; because the ink can penetrate the material this print will also be highly durable. The grammage of material is 190 g/m² .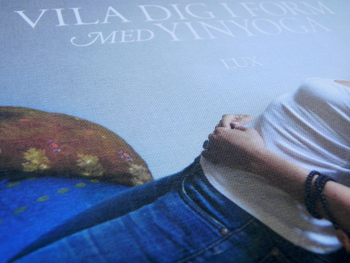 BRILLIANTA - is a textile cover material with a distinctive natural cloth aspect. A product which is both safe for the environment, and available in an extensive range of Brilliant colours. The grammage of material is 162 g/m² .
This lightweight paper-backed product also provides manufacturers with ease in processing. Whether wrapping a book, box, binder, or CD/multimedia package. Brillianta is known globally for its consistent quality and value.
Features:
Excellent surface for blind stamping, foil stamping, pigment stamping and screen printing;

Offset printing possible (testing recommended);

Consult your supplier for textile inks and foils.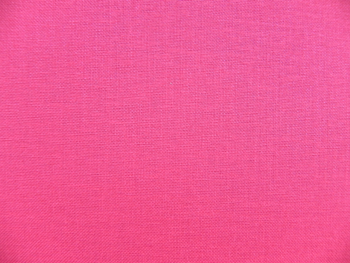 BALACRON - is a versatile covermaterial, which lends itself perfectly to various processing methods, both fully automatic and manually. Balacron is a vinyl-coated paper, which provides excellent results with foil blocking, blind embossing and screen printing. Balacron is specifically suitable for books, photo albums, menus, diaries, ring binders, luxury packaging and so on. The grammage of material is 210 g/m² .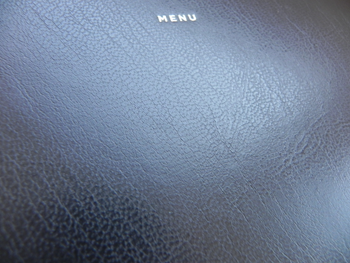 CHILDREN'S BOOK PRINTING
PROOFING AND DUMMY SERVICES
PROOFING SERVICES
There are a variety of proofs available from printers, including "hard" (physical printed proofs also called wet proofs) and "soft" (digital files alt. ripped pdf proof) proofs. Press proofs (soft proofs) need to be checked for pages being in the correct order, all pages are present, and artwork quality. It's also a last chance to see and correct any typos or other mistakes that have slipped through the editorial process. If You want to check the images quality and colors, You have to order hard proofs/wet proofs.
DUMMY SERVICE
Dummy it is a bound version of the book (without print). When and why you should order it? When You want to check binding quality, papers, spine thickness or the basic view of the book. This kind of dummy book may help you to adjust the book specification to the final result.
But you also should know, as dummy is produced by hand, binding quality may be slightly better on the final production.
STANDARD FORMAT VS. CUSTOM FORMAT
Knowing which page sizes can be most economical is good to know before starting on the layout of your book. Sometimes picking the custom size, means that the excess paper becomes waste and can add quite substantially to the cost of a book project. So in some ways tweaking your page dimensions by as little as 10 mm could result in huge cost savings. And here are some formats which may help you to decide: You see number of pages printed on the sheet behind the divider.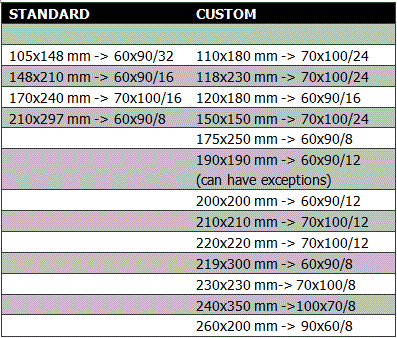 BLACK PRINT VS. COLOR PRINT
The majority of the time, it is more cost-effective to print in black ink than it is to print in color. Basically, if the book contains mostly text, its pages should be printed in black ink, what would allow saving the money. If there is no real benefit to print pages in color, black and grayscale printing is by far the most economical way to go.
If you are publishing promotional products – catalogues, photography books, cookbook, children books and etc. it is still recommended to use colored print.
But if you still want to have colored pages and to save money at the same time, we can suggest to make a book with picture sheets from 8, 12, 16 or 32 pages, depending on a book format. If these pages are in one place it allows us to save your budget. You can also prepare files that some printing sheets would be 1+1, some 4+1, and some 4+4 for this one you would need a specialist consultation, who could give you instructions which pages could be in color.
SOFT COVER VS. HARDCOVER
Printing hardcover is more expensive than printing paperback, so if you're on a tight budget, you might consider of printing a paperback.
Soft cover binding method is more affordable to produce than the same book with a hard cover, because the construction of a soft cover book uses less materials and production steps than a hard cover book. So if the only issue is the price, than softcover is cheaper than hardcover.
Hardcover binding can offer long-term durability and prestige, meanwhile the softcover or paperback books are great when you take them with you on public transportation, when you're traveling, or when you're reading in bed at night because they're not as heavy or cumbersome to carry or hold.
HOW QUANTITY AFFECTS PRICING
For short run book printing from 1 copy to 150-200 cps, digital printing offers a lower unit cost than offset printing. However, when the order quantity increases, offset printing becomes the more cost – effective production method.
The unit cost of a book decreases as the order quantity increases; it is still wise to consider which run size is optimal for your specific situation. A lower unit cost is great, but not if you're ordering more books than you'll ultimately need.
OUR LATEST PROJECTS: